Granite stone countertop for Kamado barbecue - an extremely practical and long-lasting solution for your outdoor kitchen
Granite stone countertop for "Kamado" barbecue - an extremely practical and long-lasting solution for your outdoor kitchen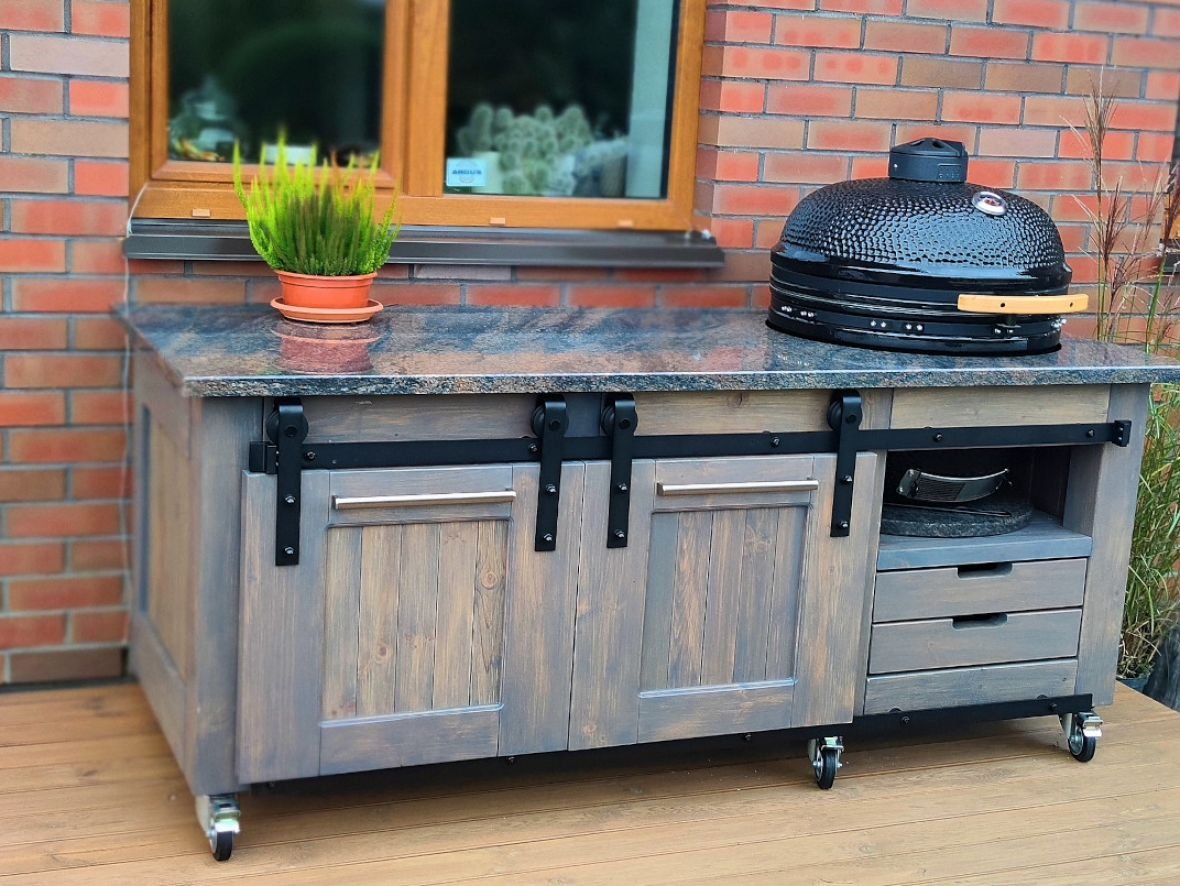 Exclusive granite table tops for "Kamado" barbecue cabinets made by the masters of the stone processing center "Sibrusta" are an aesthetic, functional and long-lasting solution. The table top made of natural stone will not require any complicated daily maintenance and will serve reliably even in the harshest outdoor conditions. Granite stone countertops for "Kamado" grills are an exceptionally practical solution, which is why this feature makes customers choose exclusive stone kitchen countertops from "Sibrusta" instead of the usual wooden countertop.
And it is the granite countertop that will be exceptionally resistant to scratches, heat and other external mechanical effects. It is an easy-care, one of the most resistant stones, not afraid of detergent acids, heat or water. Many shades of natural granite are found in nature, and the granite countertop has a unique pattern that will give your kitchen exceptional luxury.
The popularity of granite stone countertops is determined by its resistance to all weather conditions. Granite stone countertop is perfect for food production as it is a hygienic and non-scratch product for outdoor use at any time. A stone countertop for Kamado barbecue is a great choice, because it is not afraid of heat, so even a hot embers that fall through carelessness will not harm it.
Table tops made of natural granite stone are durable, so you will be able to enjoy impeccable quality for many years to come. The table top made by "Sibrusta" and the granite slabs of your choice will look luxurious and aesthetically pleasing. Such a product will decorate your outdoor kitchen, and you will be able to relax and enjoy the cooking process.